Shooting Stars Sports Club (3SC) of Ibadan, showed character and resilience as they were forced to a 1-1 draw by Kwara United FC of Ilorin, with goalkeeper Anozie Chinedu and the entire team on top of their game.
The Ibadan soccer lords, displayed much bravery and resilience as they battled the homers to a standstill despite playing with a man less for close to 60 minutes.
In the encounter, played at the Kwara State Stadium, Ilorin, the homers were handed a chance to open the scoring in the 11th minute after referee Justin Egwuom signalled for a penalty kick, adjudging that Gideon Monday handled the ball.
Former Shooting Stars' forward, Samuel Ayanrinde, saw his kick hit the woodwork, to keep the scoreline 0-0.
With a minute left to end the first half, Shooting Stars broke the deadlock, through skipper Malomo Taofeek, who pounced on a rebound after Lawal Abdullahi's well taken free kick, came off the upright.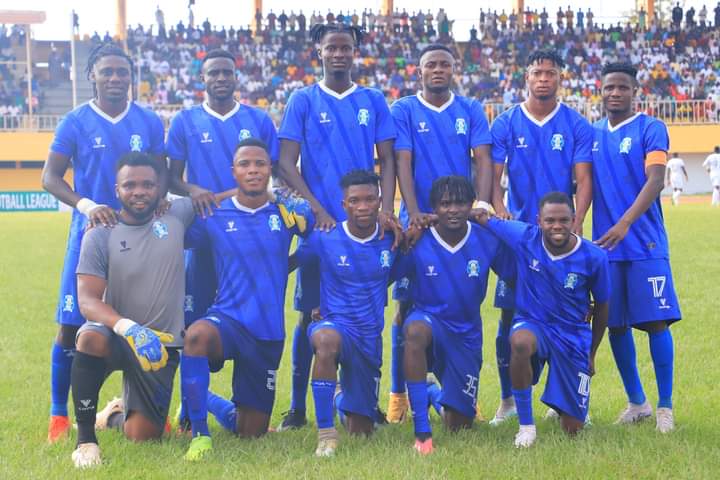 A minute later, the 3SC skipper was given the marching order after collecting the second yellow card, thus reducing the Oluyole Warriors to ten.
The second half brought out the best in the Ibadan soccer lords, as they had to fight tooth and nail, to curtail the hosts, who tried to make the numerical advantage count, but found the resilient 3SC too hard to crack.
Luck smiled on the Harmony Boys, in the 89th minute,when Mohammed Alao scored the equaliser, thus ending the tie 1-1.
Next for the Oluyole Warriors, is a Matchday nine fixture against Kano Pillars on home soil next Sunday.