The Executive Governor of Oyo State, Engr 'Seyi Makinde has revealed the deliberation of the People's Democratic Party (PDP) Governor's caucus meeting held on Tuesday at the Pacesetter State Lodge in Abuja.
Forums meetings under the leadership of the Bauchi state Governor, H.E Bala Muhammed resolved to reposition the country's democracy, and national economy as well as find lasting solutions to the crisis that erupted in Rivers State.
According to the post on the social media handle of the Governor of Oyo State, 'Seyi Makinde, the statement read in parts;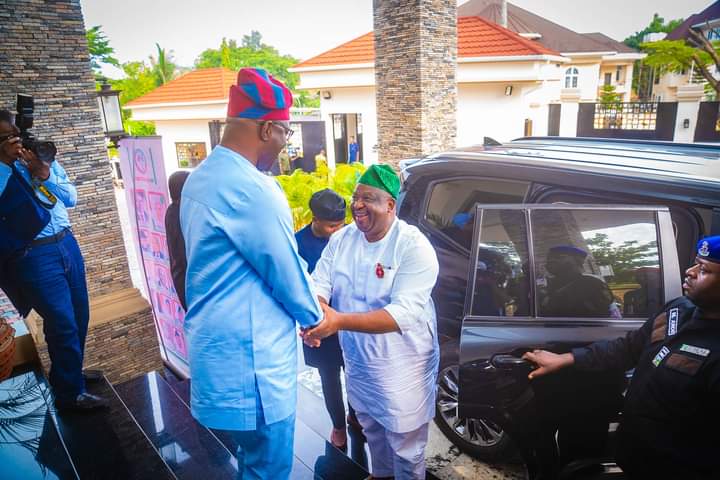 "Yesterday, we hosted the PDP Governors' Forum under the leadership of H.E. Governor Bala Mohammed, at the Oyo State Governor's Lodge in Abuja. We deliberated on various issues, including the Rivers State crises, and urged all parties to sheathe their swords".
"On the state of the national economy, we urged the Federal Government to take appropriate actions to quickly stabilize the Naira, control inflation, stem unemployment, and bring more succor to Nigerians".
"All PDP governors remain determined and resolved to reposition our party as a viable opposition and the vanguard for democracy in Nigeria". the statement concluded.