The entire Local Government Party Chairmen of the People's Democratic Party (PDP) in the thirty-three (33) Local Governments of Oyo State has appreciated the Executive Governor of Oyo State, Engr Seyi Makinde on the donation of security pick-up vans to all the security agencies in the State.
The Forum was hosted by the Party Chairman, Ogo Oluwa Local Government, and in the total support of other Local Governments from the zone last week.
They described the development as a giant stride to stem the criminal trend in our communities, societies, and rural areas. This action will assist the security agencies to make their mobility in case of emergency easier and more productive.
The forum also appreciated the Governor for the judicious implementation of the Palliative fund meant for Oyo State through the palliative distribution to the poorest of the poor, a Safer fund to Artisans, the Agricultural sector, small-scale businesses, and the Omituntun Relief Bus Transit.
All these will have a significant effect on cushioning the effects of Fuel Subsidy removal on the masses and general party members.
In his welcome speech, the Executive Chairman, Ogo Oluwa Local Government, Hon Ojo Seun Adesoye appreciated the visit of the Party Chairmen to his Local Government and informed the Congregation that, the party is united in the Local Government under the leadership of Hon Oyeleye Gideon Mosha. He also emphasized that the Local Government appreciates the effort of His Excellency, Engr Seyi Makinde on the sustainable developments in Oyo State.
In the same vein, Hon Abideen Adeoye, representing Ogo Oluwa/Surulere State Constituency at The Oyo State House of Assembly appreciated all leaders of the Party in the Constituency for welcoming the Forum into the Local Government and further appreciated all the party Chairmen for their visit.
The Chairman of the Chairmen, Alhaji Lukman Adesina, appreciated all the Leaders, Stakeholders, Political Functionaries, and other party executive members for making the party united and waxing stronger.
He further appreciated the Chairman of the Local Government and other Major Leaders in the Ogbomoso zone for making our visit a successful one.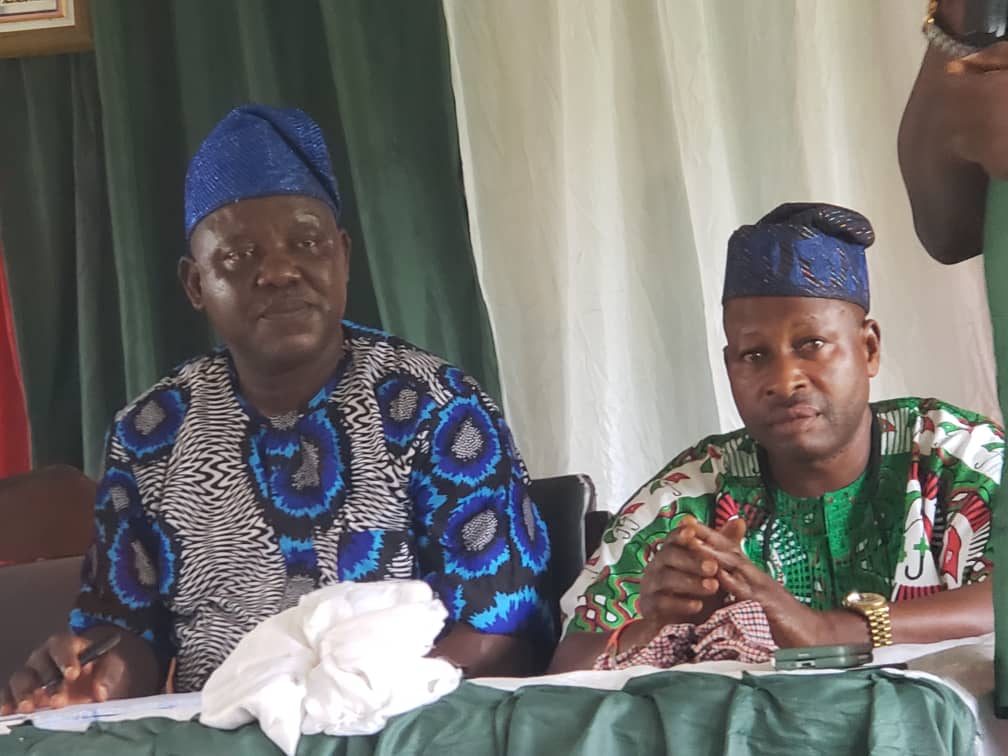 On a final note, the executive committee was reshuffled due to the resignation of Hon George Ogunlade who got the Chairmanship ticket of Ogbomoso North Local Government, and Hon Derin Adedeji who also got the Vice Chairmanship ticket of Afijio Local Government.
Hon Sakiru Ojo of Oyo East was nominated & affirmed as the new Secretary of the forum, while Hon Adebayo Adeyeye from Oriire Local Government will serve as Treasurer of the Forum.
Other leaders in attendance are; Chief Famakin, Local Exco Members, and Stakeholders in the local government.
E-Signed:
Chief Johnson Ojebiyi
Forum PRO.