The Commissioner for Energy and Mineral Resources, Barrister Seun Ashamu attended an investors summit at the Nordic Nigeria Connect Conference.
The theme of the event was "Innovation for a Greener Future"
According to the honorable commissioner, he said;
"I recently attended the Nordic Nigeria Connect conference organized by the embassies of the four Nordic countries (Denmark, Finland, Norway, and Sweden).
Present at the conference were about 90 Nordic companies in different industries".
"On the sidelines of the conference, we met with the Finnish Minister, Under-Secretary of State for International Trade, Jarno Syrjälä, and Finish Ambassador to Nigeria, Leena Pylvänäinen, where we pitched investment opportunities in Oyo State in the areas of Energy, Solid Minerals, Agribusiness, and ICT.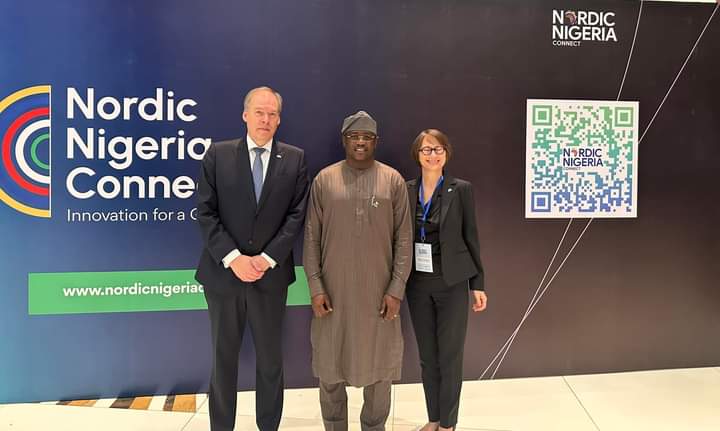 Seun Ashamu declared that Oyo State is fully ready for business in Energy, Solid minerals, Agribusiness, and ICT while highlighting what Oyo State has in stock for investors with a friendly conducive environment.
[11/20, 2:39 PM] OLORE: Oyo Commissioner, Seun Ashamu, Attends Nordic Nigeria Connect Conference, Woos Investors