Excitement was palpable in the air as Market traders in the Ogbomoso zone trooped out in large numbers to give a rousing welcome to Iyaloja General of Oyo state, Princess Folashade Abeo Nurudeen, who visited the town for an empowerment program to cushion the effect of subsidy removal.
Abeo, who left the opulence and glitz of Ibadan to reach out to market vendors was received by over 2,000 market women at Oba Oladunni Hall, Soun Palace, Ogbomoso.
The philanthropic gesture train also stormed the Odooba market where a throng of traders was blessed with N10,000 cash including other materials to cushion the effect of subsidy removal.
The Iyaloja General had on Thursday visited Iseyin to provide small-scale traders cash and other tools for empowerment to help their businesses.
She stated that she is ready to serve and is particularly concerned about enhancing the welfare of traders throughout Oyo state while addressing the traders at the Soun Palace, which was attended by both men and women as well as other tribes' traders in the Ogbomoso zone.
She said that by serving the people, she is rewriting the story of leadership and that her approach to leadership is to better the welfare of traders rather than use the position of Iyaloja General as a tool to extort the government or the people.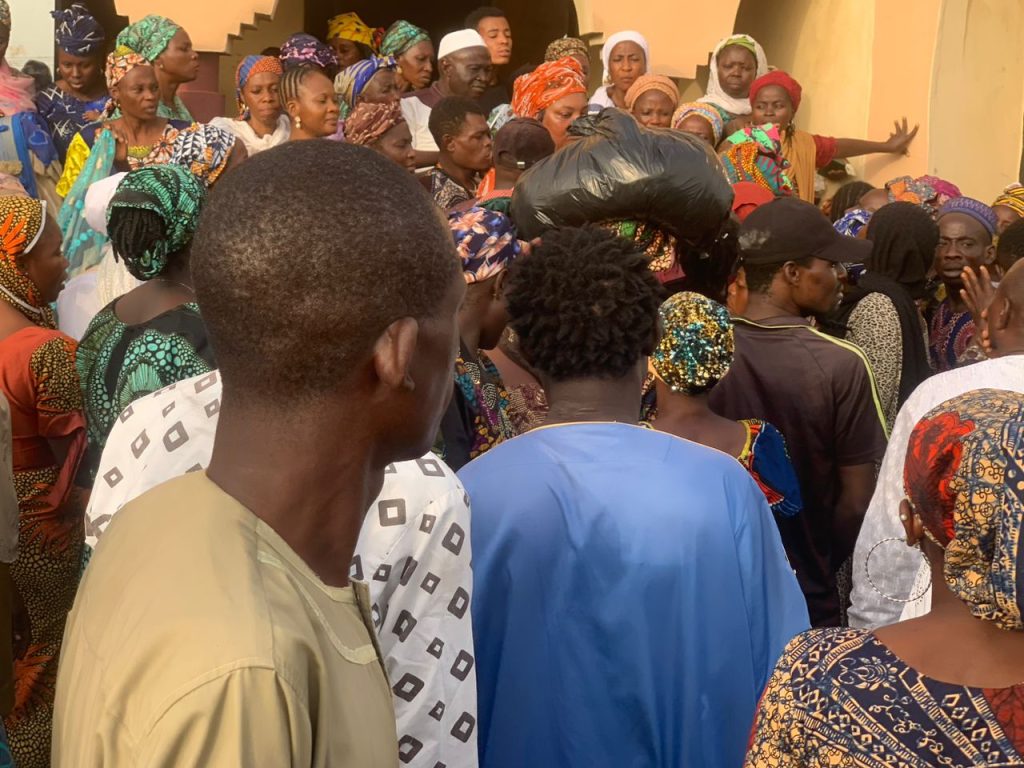 While commending the governor of Oyo state, Seyi Makinde, for his plans to disburse a N500 million loan to traders, artisans, and small business owners in the state, she pointed out that the government cannot do it all alone, which is why she is also contributing in her unique ways.
The Iyaloja General however expressed her appreciation to Baba Eruobodo as well as other market leaders and those who made the occasion a successful one.