Executive Chairman of Oyo East local government area Kosobo, Oyo, Hon. Prince Alhaji Arowosaye Saheed Adeyemi, On Sunday, has been conferred with the prestigious public service award for his outstanding contribution to the productive grassroots governance, as well as significant contributions towards the betterment of the society and commitment towards the core values of Islam.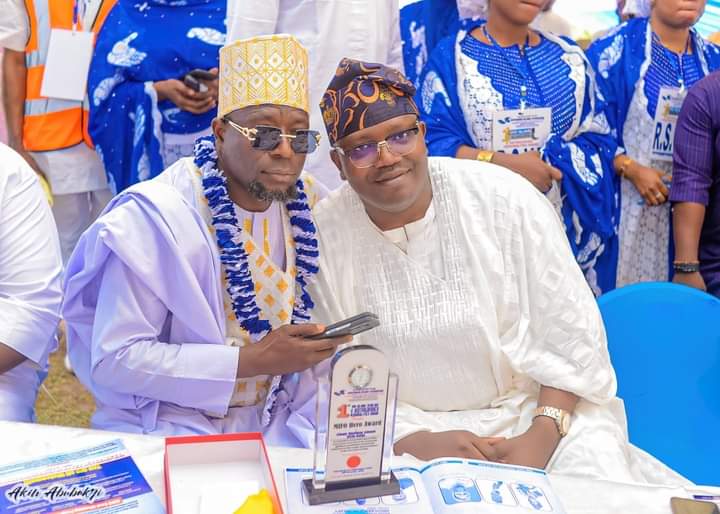 The Prestigious award was conferred on him by the Muntadeen Islamic Foundation at their maiden Islamic Scholars and Distinguished Personalities Award held at MIFO Allah, Oyo township.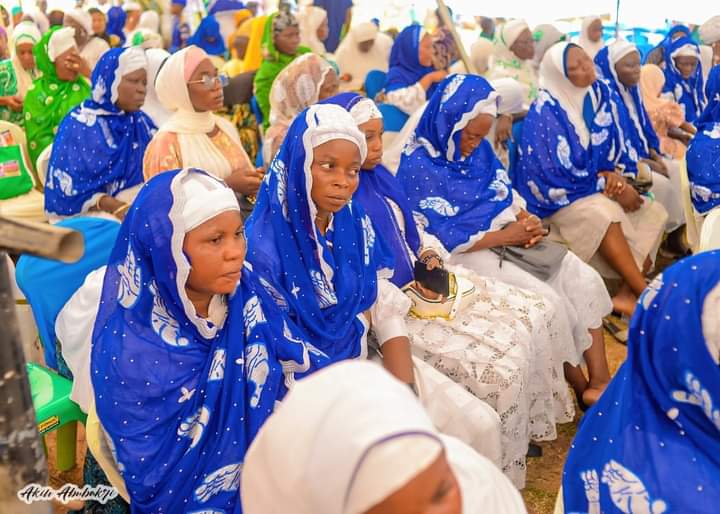 According to the organizer of the event, MIFO Allah reaffirmed that they've been following the activities of the council chairman, Hon. Prince Arowosaye Saheed Adeyemi, ever since his tenure as caretaker chairman of the mother of them-all council, based on his top-notch empowerments, effective grassroots administration, adequate welfare to the staff, traditional rulers, political functionaries and residents of the council areas.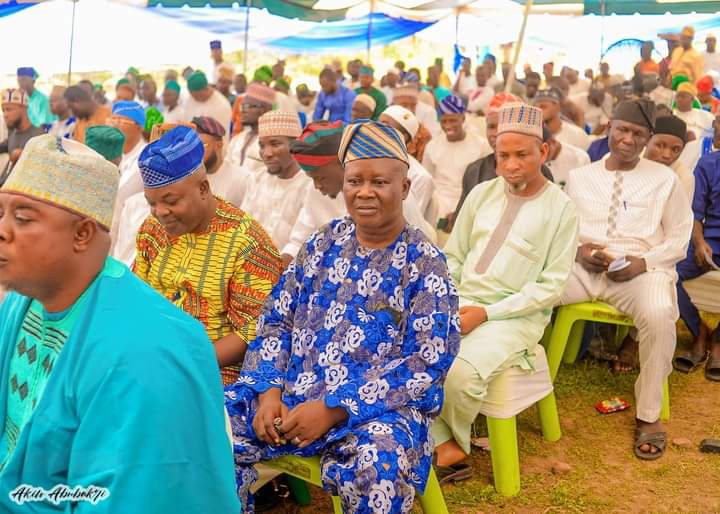 While receiving the prestigious award, Oyo East Council Boss, Prince Arowosaye commended the Islamic organization, for their show of patriotism on his productive service delivery at the local level while promised not to let them down.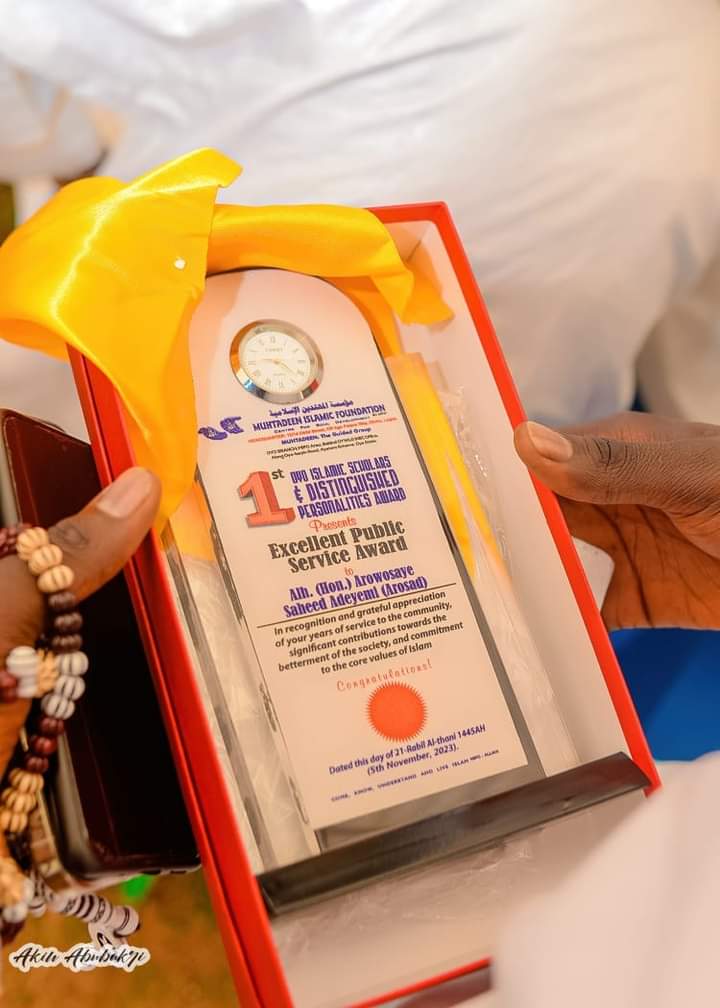 Speaking further; "I am deeply honored to receive the "Excellent Public Service Award" from the Muntadeen Islamic Foundation at their first Islamic Scholars and Distinguished Personalities Award".
" This recognition serves as a testament to the hard work and dedication of our entire team at Oyo East Local Government Area. I'm grateful for the support of the community and committed to continue serving with excellence in the best interest of our people. Thank you for this prestigious recognition". Arowosaye added.