There are strong indications that the Governor of Oyo State, Engr Seyi Makinde will most likely announce Princess Folashade Abeo Nurudeen as the Iyaloja- General of the state.
Governor Makinde had decided to make an official statement after a thorough investigation and consultation. According to a reliable source within the government circle.
Governor Makinde, the source said, has discussed with all the necessary stakeholders across market associations in the state and has decided to take a stand on the matter.
Recall that the market leadership in the state have been in crisis for some time now as two women are laying claims to the position of Iyaloja-General of Oyo State. A situation that has left stakeholders across market associations divided.
While a faction of the market leadership supports Princess Folashade Abeo Nurudeen, the other is with Alhaja Saratu Aduke Konibaje.
However, an independent investigation by City People has shown that Princess Folashad e Abeo seems to enjoy an enormous support from traders, market women and men in the state.
Those who pitched their tents with Abeo have insisted that she is lovable and more suitable for the post.
Abeo, according to them, has some sterling qualities working for her and which will add value and glamour to the position.
They are of strong convinction that Abeo's exposure and connection as well as experience as a successful businesswoman will be brought to bear on the post.
These aforementioned qualities amongst others, they want to believe, must be the reason why the immediate past Alaafin of Oyo, Oba Lamidi Adeyemi 111, with full support of other stakeholders, installed Princess Azeezat Folashade Abeo Nurudeen as the Iyaloja- General of Oyo State in 2021.
According to Alaafin Adeyemi, Abeo's installation was as result of the letter written to the monarch by the Oyo State Market Leaders Joint Working Committee on 14th March, 2021 where no fewer than eight (8) out of twelve (12) various cluster groups comprising of Artisans, Technicians and Traders in Oyo State endorsed Folashade.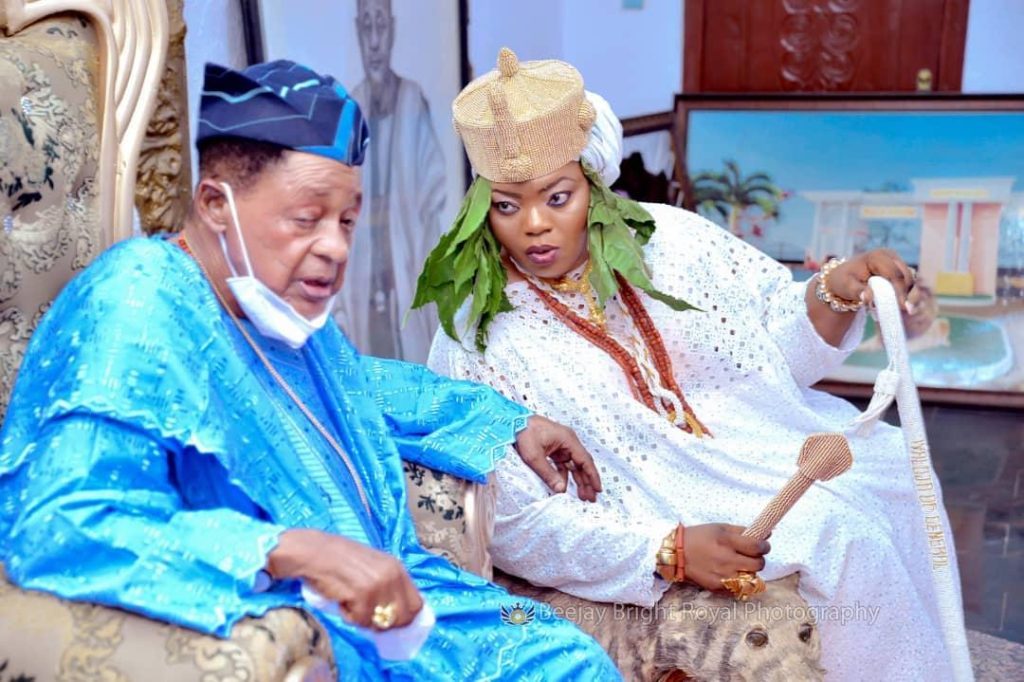 She was endorsed by the Canteen Workers Association of Oyo State with signatures of Alhaja Hamdalat Iyaduni Lawal and Mr Oluwaseun Olaniyan as President and Secretary of the association respectively.
Tradesmen and Artisans Association of Oyo State also approved her candidature with signatures of Alhaji (Chief) Yisau Kolayode Hamzat and Alhaji Sabitu Akanji Salawu as the President and Secretary.
Chief (Mrs) Patience Labake Lawal and Alfa Waheed Salaudeen signed on behalf of Joint Traders Association of Oyo State as the President and Secretary.
Nigerian Youth Traders Action International endorsed her candidature with signatures of Alhaji Najimdeen Amole Azeez and Alhaji Kabiru Oladipupo as the President and Secretary.
The late Alaafin Adeyemi also stated it categorically that he wrote Governor Seyi Makinde informing him that he (Alaafin) had performed the coronation on Abeo based on the unanimous decisions of the market leaders.